NEWS & EVENTS
2019 LITERARY AGENT PANEL, PITCH SLAM
AND MANUSCRIPT MART - OCTOBER 4TH & 5TH
(The panel portion is your chance to learn what literary agents are looking for, what an agent can do for you, and to have your questions answered during the Q&A. And if any of our visiting agents sounds right for you, you can query them after the event and mention that you heard them speak at our Asheville event!)
*****
We are thrilled to welcome four exceptional literary agents to Asheville for our Agent Panel, Pitch-Slam & Manuscript Mart on October 4th & 5th:
Amanda Annis (Trident Media Group) joined Trident Media Group as an agent in 2015, representing narrative nonfiction, literary fiction, and wellness authors. Previously, she was an editor at Penguin Random House where she worked on New York Times bestsellers, Oprah selections, and award-winning books. She holds a B.F.A. from Emerson College with a concentration in poetry and art history.
Amanda's favorite subjects include (but are not limited to!) history, art, science, religion, nature, culinary arts, current affairs, gender studies, and cultural criticism. Her clients have written about exciting discoveries in epigenetics, biographies straight from the archives, and art that shifts our perspective of the everyday. In literary fiction, Amanda gravitates toward novels that address form, language, and larger themes of contemporary life.
In 2012, Amanda began working on wellness books while collaborating with Deepak Chopra, and she continues to work closely with authors from the Chopra Center. While at Penguin Random House, she edited such luminaries as Pope Francis, Joan Chittister, and Michael Singer among others. She currently represents both prescriptive and narrative titles, including spiritual memoirs, creativity handbooks, health guides, and meditation companions. She especially loves "bedside table books"—not ones we read cover to cover, but those we keep close and return to again and again.
Amanda has also been a bookseller, ghost writer, editor, freelancer, food blogger, and poet. She lives in Brooklyn, NY with her husband and thousands of books.
Will consider: literary fiction, memoir, narrative nonfiction, nonfiction, wellness
will not consider: children's, fantasy, graphic memoir, graphic Novels, historical fiction, horror, middle grade, middle grade nonfiction, mystery, thriller, women's fiction, young adulT contemporary, young adult sci-fi/fantasy
Sarah Bowlin (Aevitas Creative Management) joined Aevitas in early 2017 after a decade as an editor of literary fiction and nonfiction at Riverhead Books and Henry Holt & Company. As an editor, she has worked with prize-winning and acclaimed writers Sheila Heti, Helen Phillips, Salvatore Scibona, Julie Buntin, Rachel Khong, and Juan Gabriel Vásquez, among many others. As an agent, she represents break out voices Kevin Nguyen, Aysegul Savas, Souvankham Thammavongsa, Kseniya Melnik, Hope Wabuke, Vanessa Veselka, Ismail Muhammad, and Lynn Steger Strong. She is focused on bold, diverse voices in fiction and nonfiction and is especially interested in stories of strong or difficult women and unexpected narratives of place, of identity, and of the shifting ways we see ourselves and each other.
Will consider: Contemporary Fiction, Graphic Memoir, Graphic Novels, Historical Fiction, literary fiction, memoir, narrative nonfiction, science fiction, thriller
will not consider: children's, fantasy, horror, middle grade, middle grade nonfiction, romance
Markus Hoffmann (Regal Hoffman Literary) joined Regal Literary in 2006 and was made a partner in the agency in 2014, when it became Regal Hoffmann & Associates. He studied English and Russian literature and linguistics in Munich, Moscow, and at Hertford College, Oxford, and started his career in publishing in London in the late 90s before relocating to New York City in 2004. He still betrays his transatlantic allegiance by insisting on the proper pronunciation of the words basil, tomato, and herb (among others). If he ever writes a book, it will be called WHY PUNS MATTER. His main interests as an agent are international and literary fiction, unusual speculative fiction, crime, literary memoir, philosophy, history, music, popular science, and travel literature. He also looks after the agency's foreign rights. He's obsessed with surfing and capoeira and plays the trumpet for The Fancy Shapes as well as the occasional jazz combo.
WILL CONSIDER: commercial fiction, CONTEMPORARY FICTION, fantasy, GRAPHIC MEMOIR, LITERARY FICTION, MEMOIR, middle grade, mystery, NARRATIVE NONFICTION, nonfiction, SCIENCE FICTION, THRILLER, young adult sci-fi/fantasy
WILL NOT CONSIDER: CHILDREN'S, ROMANCE, women's fiction, young adult contemporary
Alice Whitwham (The Cheney Agency) joined The Cheney Agency in August 2016. She represents a range of voice-driven narrative nonfiction, cultural criticism, history, and select literary fiction. Previously, she worked at the Zoe Pagnamenta Agency and managed programming and marketing at McNally Jackson Books. She studied literature at Cambridge and holds an MA in poetry and cultural theory from the University of Chicago.
will consider: Commercial fiction, contemporary fiction, literary fiction, memoir, mystery, narrative nonfiction, nonfiction
WILL NOT CONSIDER: CHILDREN'S, MIDDLE GRADE, MIDDLE GRADE NONFICTION


*****
AWP 2019!!! - PORTLAND OREGON
March 26-31, 2019
Flatiron Writers and the FWR had a great presence at AWP this year. Maggie Marshall presented on panels about Writers Centers & Conferences and Women Entrepreneurs in the Lit Community, and Tessa Fontaine sat on a panel discussing strong women characters. The riveting Colson Whitehead gave the keynote and readers included Jesmyn Ward, Cheryl Strayed, Emily Fridlund, Karen Russell, Erica Jong, and so many more extraordinary writers. We got to network at the WC&C reception, browse at the Bookfair and relax at a post-conference dinner at a private home with some of our favorite writer friends. Another great conference!!!
Click on photo below for more pics…
CREATING YOUR WRITING LIFE
February 2019
What a day…what a workshop! Writers sharing their experiences, challenges, and solutions to the problem of keeping butt in chair. PRICELESS!
Click on the photo below to bring up more…
January 25th, 2019
Another fun Asheville Literary Coalition Social Soiree!
Our Winter Soiree was well-attended and, as usual, the wine and conversation flowed. Newsflash: Inspired by the presence of the Lit Council's Exec Director Ashley Lasher, we even formed a team for the Literacy Council of Buncombe County Annual Spelling Bee!!!
THE 2018 LITERARY AGENT PANEL & PITCHSLAM!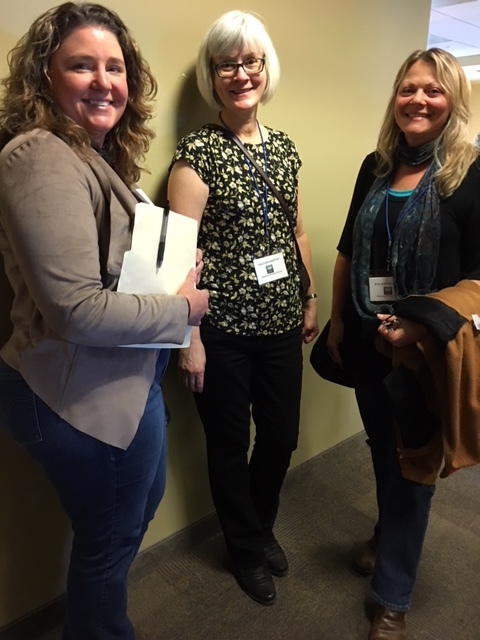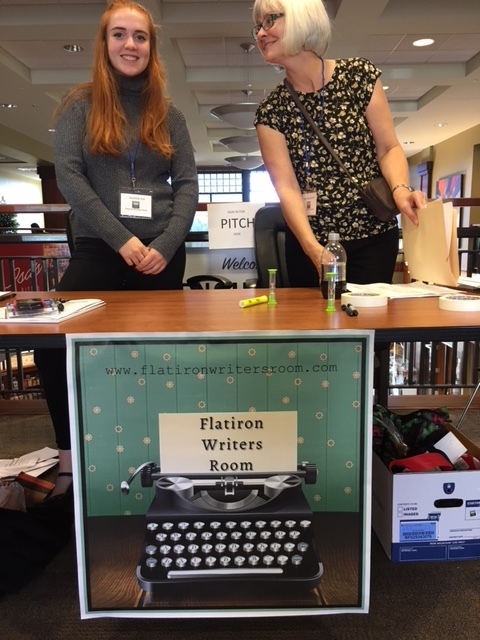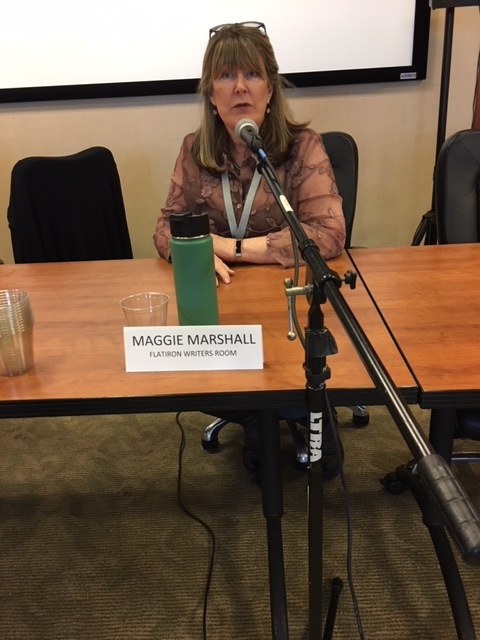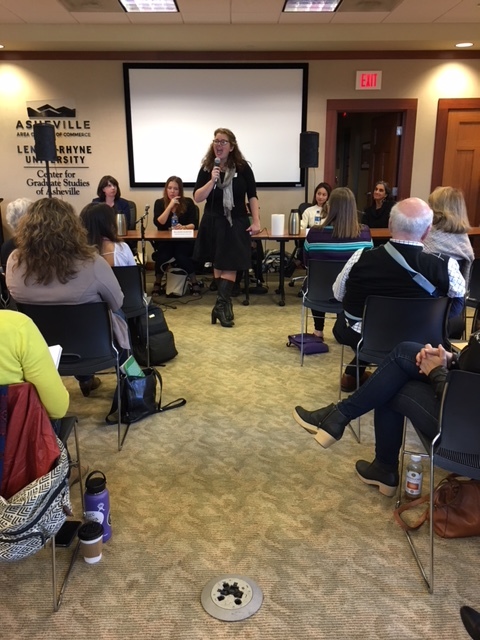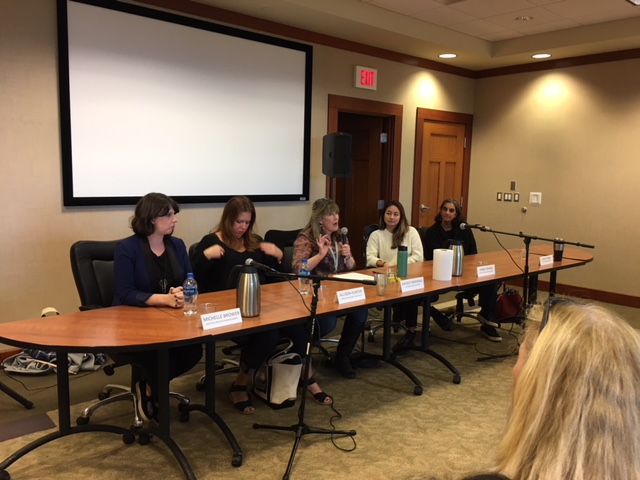 Watch Here For 2019 Events
Coming Soon!
****
Previous Events from 2018
AGENT PANEL AND PITCH SLAM - OCTOBER 13TH, 2018
NOTE: All agent pitch slots are full. Tickets for the agent panel are still available and you can also register to be waitlisted for a pitch slot HERE.
(The panel portion is your chance to learn what New York literary agents are looking for, what an agent can do for you, and to have your questions answered during the Q&A. And if any of our visiting agents sounds right for you, you can query them after the event and mention that you heard them speak at our Asheville event!)
*****
We are thrilled to welcome four exceptional New York literary agents to Asheville for our Agent Panel and Pitch-Slam on October 13th:
Michelle Brower (Aevitas Creative Management) has represented National Book Award finalist Erika L. Sánchez, the New York Times bestseller The House Girl by Tara Conklin; bestselling historical fiction author Hazel Gaynor; the Barnes & Noble Discover Pick The Book of Speculation by Erika Swyler; and After Disasters by Viet Dinh, which was named a finalist for the 2017 PEN/Faulkner Prize. After graduating from New York University with a MA degree in literature, Brower began her career in agenting at Wendy Sherman Associates. Before joining Aevitas, she was a Senior Vice President at Folio Literary Management. Brower represents fiction and narrative nonfiction out of the New York office of Aevitas. Her interests include book club fiction (a commercial concept with a literary execution), literary fiction (including with an element of genre), and smart women's fiction. She also represents select young adult, middle grade, and memoir projects. Some of her favorite non-client writers are Emily St. John Mandel, Maggie Shipstead, Tana French, and Barbara Kingsolver.
Allison Hunter (Janklow & Nesbit Associates) began her publishing career in 2005 working for the Los Angeles-based literary publicity firm Kim-from-L.A, and was an agent at InkWell Management and the Stuart Krichevsky Literary Agency before joining Janklow & Nesbit. Allison's clients include Rosie Walsh, author of the New York Times bestselling novel GHOSTED, as well as memoirists, journalists and various experts in their field. She was also thrilled to work with InkWell client Lena Dunham on her bestselling memoir NOT THAT KIND OF GIRL. She is actively acquiring literary and commercial fiction, especially women's fiction, as well as memoir, narrative nonfiction, cultural studies and pop culture. She is always looking for funny female writers, great love stories, campus novels, family epics, smart beach reads and for non-fiction projects that speak to the current cultural climate. Allison has a B.A. in American Studies and Creative Writing from Stanford University and a J.D. from the University of Chicago Law School. A native of the San Francisco Bay Area, she lives in Brooklyn.
Annie Hwang (Folio Literary Management) represents literary fiction and select nonfiction. She gravitates toward literary fiction featuring diverse characters and authentic voices; rich historical fiction where the setting takes on a life of its own; visceral literary thrillers with dark psychological grit; and nuanced speculative/science-fiction that explores what it means to be human in the age of technology. She loves to champion underrepresented voices and is particularly drawn to complex characters with emotional resonance, deftly braided narratives, and captivating layered plots. Above all, she is always on the hunt for gifted storytelling that stretches its genre to new heights. When it comes to nonfiction, she is open to fresh, smart, well-branded nonfiction in the areas of pop science, pop culture, diet, wellness, fitness, food, lifestyle, and humor.
Anjali Singh (Ayesha Pande Literary) has spent over 20 years in publishing. She has worked as an international literary scout, as an editor at Vintage Books, Houghton Mifflin Harcourt, and Simon & Schuster and as Editorial Director at Other Press. She is best known for having championed Marjane Satrapi's Persepolis after stumbling across it on a visit to Paris. She has always been drawn to the thrill of discovering new writers, and among the literary novelists whose careers she helped launch are Chimamanda Ngozi Adichie, Samantha Hunt, Preeta Samarasan, Victoria Patterson, Natalie Bakopoulos and Brigid Pasulka. As a literary agent, she is looking for new voices, character-driven fiction or non-fiction works that reflect an engagement with the world around us, YA and MG literature and graphic novels for all ages. Some of her current and forthcoming projects include Arif Anwar's debut novel The Storm (Atria, June 2018); Bridgett Davis' memoir The World According to Fannie Davis: My Mother's Life in the Detroit Numbers (Little, Brown Jan 19); Sherine Hamdy and Myra El-Mir's YA GN about a Muslim-American girl's coming-of-age (Dial Books for Young Readers, 2020) and Rebecca Hall and Hugo Martinez's GN WAKE: The Hidden History of Women-Led Slave Revolts (37ink/2020).
*****
We are excited to offer this opportunity to the many talented writers in our region. This event is made possible in part by a Grassroots Arts Project Grant from the Asheville Area and North Carolina Arts Councils, and the generous donation of space by Lenoir-Rhyne University.